West South-Central Technical College
"Students: Yesterday and Today."
---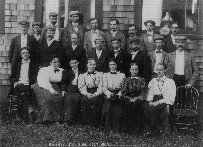 1912
Though we were graduating students earlier than this, this was the earliest remaining picture of a graduating class. President Gample is seen seated on the far right front.
1920s silent film star Julie Banks is to her right.
---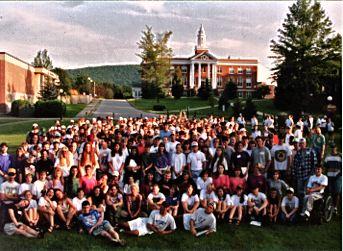 Today

We now graduate over 300 students each year.
---
Return to New Hartford Virtual Tour.
Return to New Hartford's home page.
---
<URL:http://City-NewHartford.US/wsctcclass.html>
© Stan Johnson, 1995-02
---